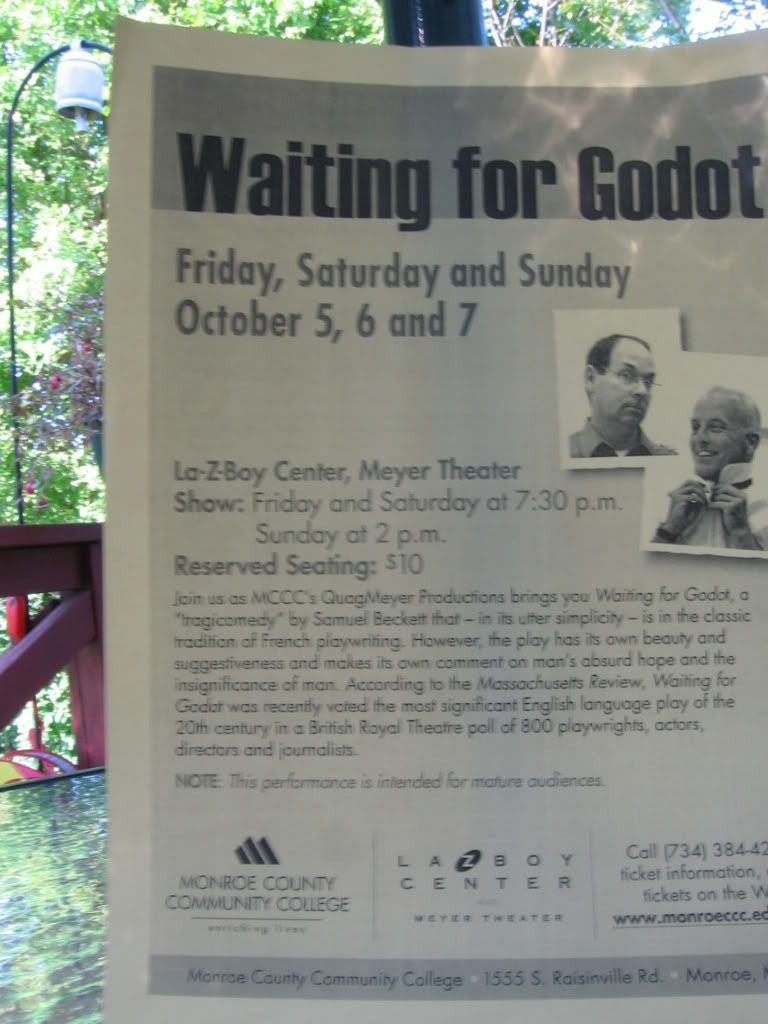 On Oct. 5-6-7 MCCC will put on Samuel Beckett's play "Waiting for Godot" at the La-Z-Boy center. I applaud this. And, I'll take the time to thank the MCCC visionary people who are bringing very good things to Monroe in terms of the arts.
I became familiar with this play as an undergraduate philosophy major. At that time I was introduced to it as an example of what was called "theatre of the absurd." Absurd, because "Godot" stands for "God," and at the play's end the characters are still waiting, but no God(ot).
"Waiting for Godot" has been called a "play where nothing happens." Beckett's worldview was atheism. If atheism is true, then in life nothing of import or meaning really happens. Life, without God, is absurd. I agree.
A few years ago I spoke at Wayne State University for the Mars Hill Forum on the subject "The Absurdity of Life Without God." I have always believed that, if there is no God, then ultimately life is meaningless and absurd. The thing I like about "Waiting for Godot" is that it expresses life without God in a way that follows from the assumption that there is no God. "Godot" takes a stance against a "hopeful, joyful atheism" where even though God does not exist there's still "meaning" in life. Nonsense!
Personally, I like reading things like this. "Godot" reminds me of some of the movies of Ingmar Bergman, who also painted life as a very bleak existence in the absence of God. So I am glad MCCC is putting this on. It will be interesting to see how persons respond to it.