You spend the money on those rods, but dont kick in a few more bucks to protect your investment?  With the rising costs of ice gear in general it doesn't make sense to not take care of the investments you have already made.  There are a lot of companies out there that offer products to help in this matter.  My first case was from Ready Rig, one of the original 42 inch Ice Pro tube cases, although no longer in the product line, it made an impression on me back then.
Now all my cases are from Ready Rig.  I have the back pack model for early ice, when its just me, a jet sled, couple of buckets, my Vexilar and hand auger.  Its padded, zips out at the bottom and holds four to six rods.  The detachable pack also stores gear like leader line, GPS, flasher (glow charger) and odds and ends that find a use through one trip or another.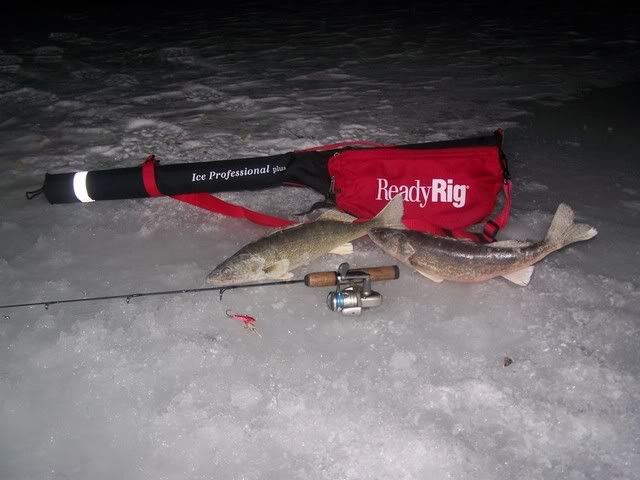 For walleye hole hoping and charging all over the ice on the machine, your rods can take a lot of pounding.  The 38″ Ice Pro Plus is the new model that fits most of my other longer rods.  It works on my longer 36″ Medium Heavy casting rods, and works really well on the newer 32″ St Croix Medium and Heavy rods.  Contrusted with a built in PVC tube to protect the blank, the zippered section is fleeced lined and gives the reels the right amount of protection.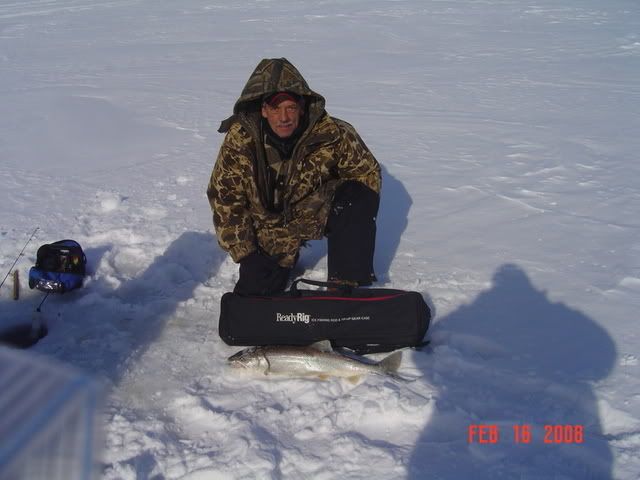 My shorter rods go into the Ice Rod Gear Case, which is basically a 35″ suitcase style.  Depending on the size of the rods being stored, I have put anywhere from four 32″ rods, to eight 16 inch rods into the case.  With two extra long exterior cases on either side, there is ample storage for spare tackle, tools and line.  Depending on the size and style, you can also fit a tip-up or two into the sides.
So whether you are dragging a sled and walking across a small lake, or roaring across the bay, there is a case made for your style of fishing and your choice in rods.  Ready Rig has a large selection from which to choose from to fit your style, and for my money, has performed up to every task I have thrown at the brand.  Shop around, look around, you can find the right brand and case to fit your needs as well. 
The main thing is, there is absolutely nothing worse than drilling your holes, setting your electronics up, then pull out your rods to find a busted tip or cracked eye.  Take care of your equipment,  and it will take care of you!