…..means it is toothy critter time.
Fall, like spring is perhaps the best time for fishing in our great state.  Perhaps more so because we know that the ice will not be long in coming. So while many will be climbing up into their tree stands or hunkering down in their blinds, many more of us will be chasing the elusive members of the Esox family.
Perhaps not so elusive during this period of the year, because as the air and water temps begin to drop, these fish like many others will be putting on the feedbag and building up the fat supplies in their bodies to get them through the long winter months.
Big stick and minnow baits are good choices to get the job done out on the local lakes and waters where the big fish are. If you don't have any of these bigger baits, make 'em loud n proud.  Something with rattles  and a lot of wobble can call a big fish in from a good distance away, and peak their interest.  Hudson Lake is a good choice for catching some nice muskie, and one of the best local areas for Northerns would be Devils Lake out in Irish Hills.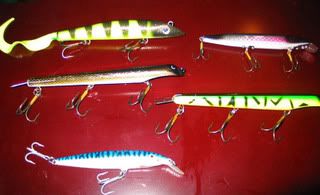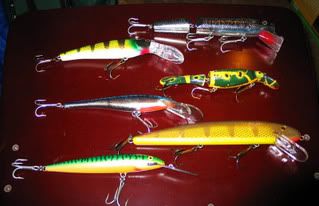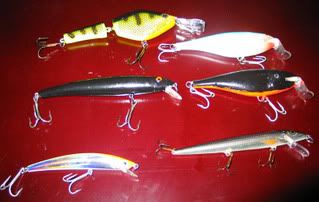 Now all the fish can't be monsters, every once in a while you catch a lil one, but they still can be worthy of a pic just due to their colors and markings.
Course, you could tie into a big one too.
There are no golden rules, remember to vary your speeds, and check the different depths.  But, as the temps go down, the fish will come up into the shallows to feed early in the morning and later in the evenings!  Then its wait for the wake and game on!