All of the snow we've been having has chased us indoors. That's OK though, our indoors is a greenhouse.
It was so dark and dreary today that I turned on the high intensity grow lights during the middle of the morning and kept them on all day. The light really helps to improve one's general mood.
I found something in the south end of the greenhouse that you may "get a kick" out of…figs!
These are Kadota figs from Stark Brothers Nursery: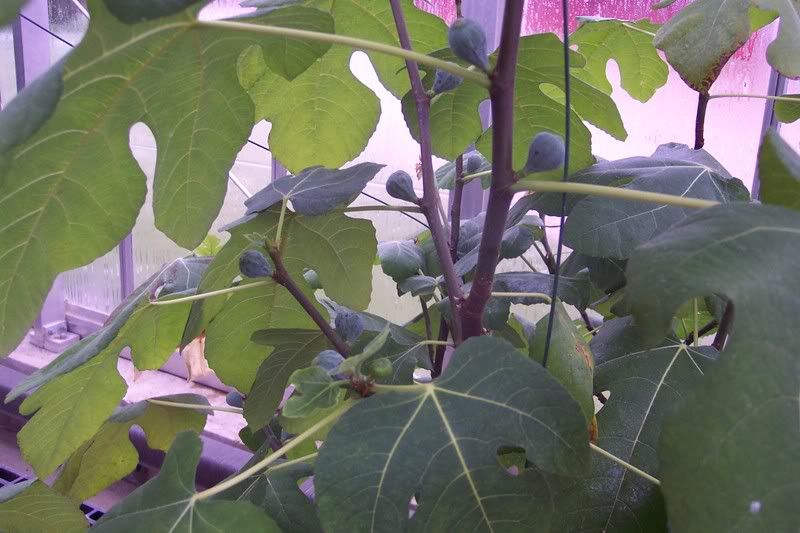 The fig trees were delivered last spring as small seedlings but grew very fast and produced fruit by the end of the summer. That first flush of fruit fell off and we didn't get to pick any figs.
We let the trees get frosted in the fall then brought them in before the weather really got cold. They dropped their leaves, so I stopped watering for a while to let them go dormant. I started watering them again in early December, if I remember correctly.
Now that spring has arrived, they have begun setting fruit again. The fruit is already larger than it was last summer.
So between the grow lights and the figs, I can imagine I'm in the south of Italy while I'm working!
Bob