In my last blog posting I wrote about building a hoop house out of reclaimed shade canopy parts.  After covering the structure I amended the soil with composted chicken manure.
Once the soil was improved, I planted a few short rows of lettuce seedlings. And they made good growth early on.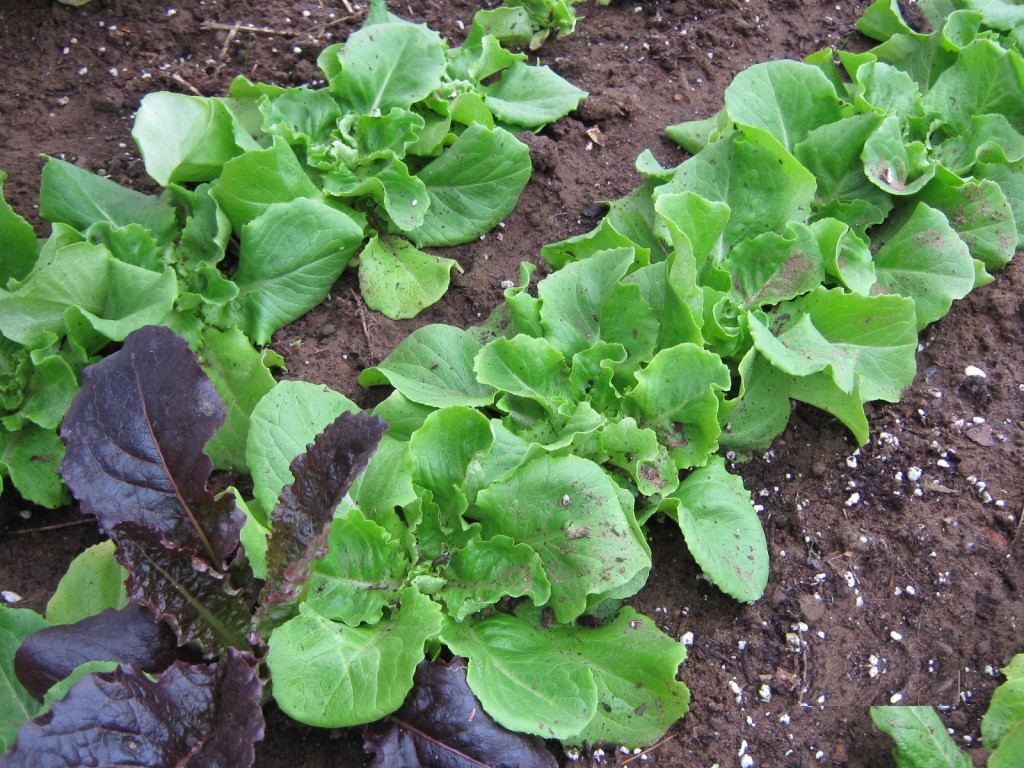 Not only did this crop of lettuce survive the single digit overnight temperatures back in December, it actually looked even more robust. It didn't however make a whole lot of new growth after that.
Because the days are so much shorter during the winter, we can't expect lettuce to grow like a spring crop outside in the garden. That's because there is not as much sunlight energy for photosynthesis.
With all things considered,  the lettuce did quite well in the hoop house before the Arctic Vortex hit.  A few days later, after the temperatures finally moderated, I opened the door to peek inside.
I'll let you know what I found in my next post.
Bob
Bob