Here is another reason I don't particularly like dumping chemicals on a lawn just to kill those "evil" dandelions. Chemicals have their place, but they are often used indiscriminately.
In this example, a liquid herbicide containing the compound "2,4-d" was applied in the general area of these grapevines. It was a warm day, the chemical evaporated and drifted over to the grapes. Here was the result: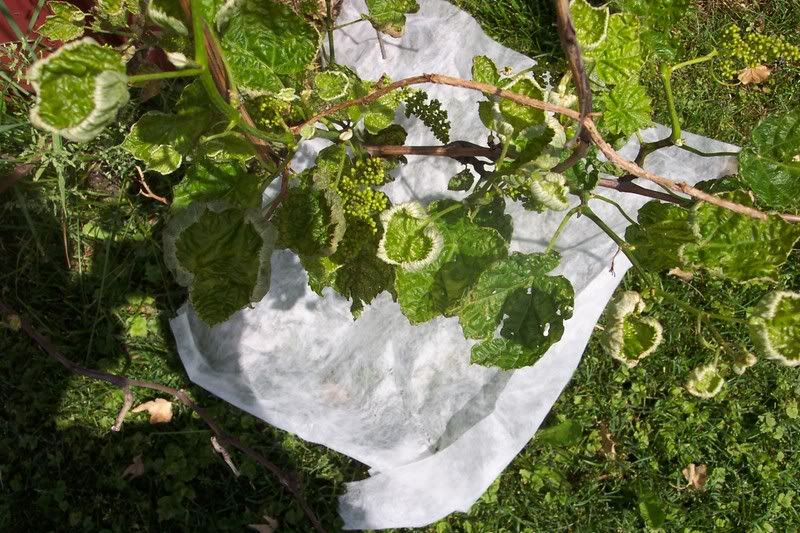 This was the second time in two years that these grapevines were damaged by the same compound. The first time it was a granular "weed and feed" that was applied. The results were much the same.
2,4-d kills weeds by disrupting the hormone balance within a plant. It is this disruption that causes the severe twisting and curling you see in the photo. Unfortunately, the chemical will kill any broadleaf plant, this includes grapes (which are particularly sensitive). Other plants nearby were also affected including some spinach.
With a mild exposure, most plants will out grow the damage. However, it has been around 3 weeks since the grapes were exposed and they haven't really "bounced back yet".
I'm afraid that some of these vines may have gotten a higher dose than they are able to handle. The fact that they have been damaged twice in the past three seasons, I'm sure has some bearing on their slow recovery.
Bob