Here's a nice flower combination that was quite successful for us this year.
The purple flowers are  Gomphrena 'Purple'.  The orange flowers are Zinnia 'Profusion Orange'.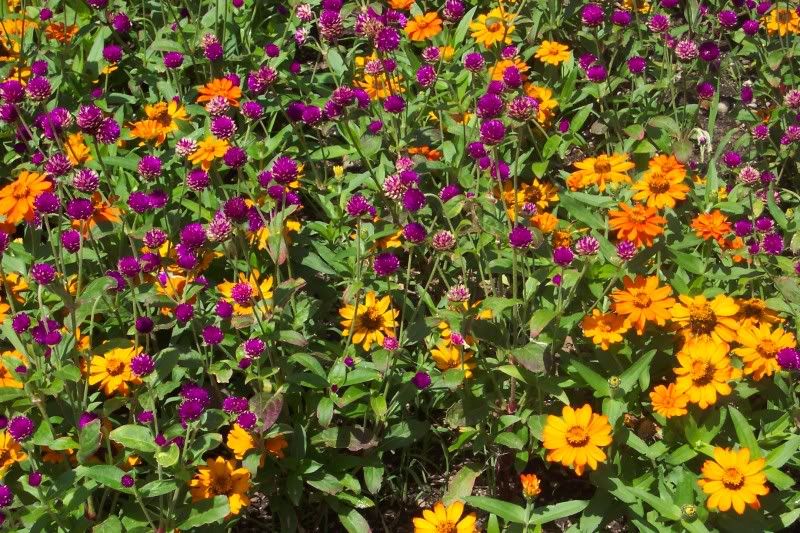 Both Orange Profusion and Purple Gomphrena are about 14″-16″ in height. I used them here all by themselves in a sloping bed which really showed them off.
The two colors go well together and the blossom shapes compliment one another as well.  Also, the blooms  held up nicely  all season. You can see  that they are still going strong.
Make a note of it in your garden notebook to look for these varieties next spring.
Bob