I was a startled the other day as I was putting on my coat getting ready to go outside. It was quiet in the house and I was the only one home. All of a sudden I heard a snap and the clickey-clack sound of what sounded like small beads landing on the table and front entry tile floor. At first I thought maybe the cat had discovered something and was playing. I often blame the cat for things but to be honest, he very rarely is at fault.  I looked up thinking a part the ceiling lamp had disintegrated or one of the lights failed however, everything was intact.
It took a few minutes of investigating but I found out what caused the mysterious sound. Scattered around on the floor and furniture I found a whole slew of seeds that I quickly realized were lupine seeds.  Earlier this fall we collected some lupine seed pods from a roadside near us hoping to re-establish a Lupine perennis population on our property.  When we got home, we put the pods in a bowl on the table in the front entry and just forgot all about them.
Plants have many ways of spreading their seeds. For example, squirrels bury acorns, maple trees have those little helicopters thingys and milkweed uses silky parashoots that are carried by the wind. Other seeds stick to animals or pass through the digestive systems of birds and are dropped far away from the parent plant.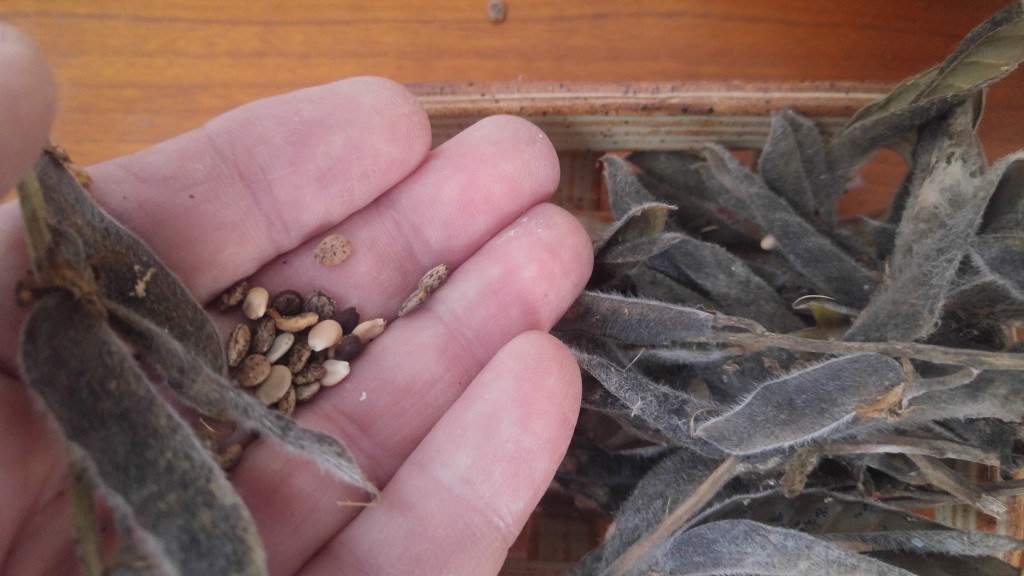 Lupine seed pods explode when they mature, throwing seeds several feet in all directions. Botanists call this spontaneous phenomenon dehiscence.  You may have seen this with other plants such as impatiens or sorrels. In this case, inside the house, it was very surprising.
I made a mental note to make sure I told my wife about it but, through the course of a busy day, I forgot about it. Later that evening when were binge watching Blue Bloods, all of a sudden we heard a snap! and the clicking sound of seeds bouncing off of the walls. Another seed pod exploded ricocheting seeds all over the place. It was then I remembered what it was I meant to tell her.
The mystery sound was solved and the cat was once again vindicated.
Bob