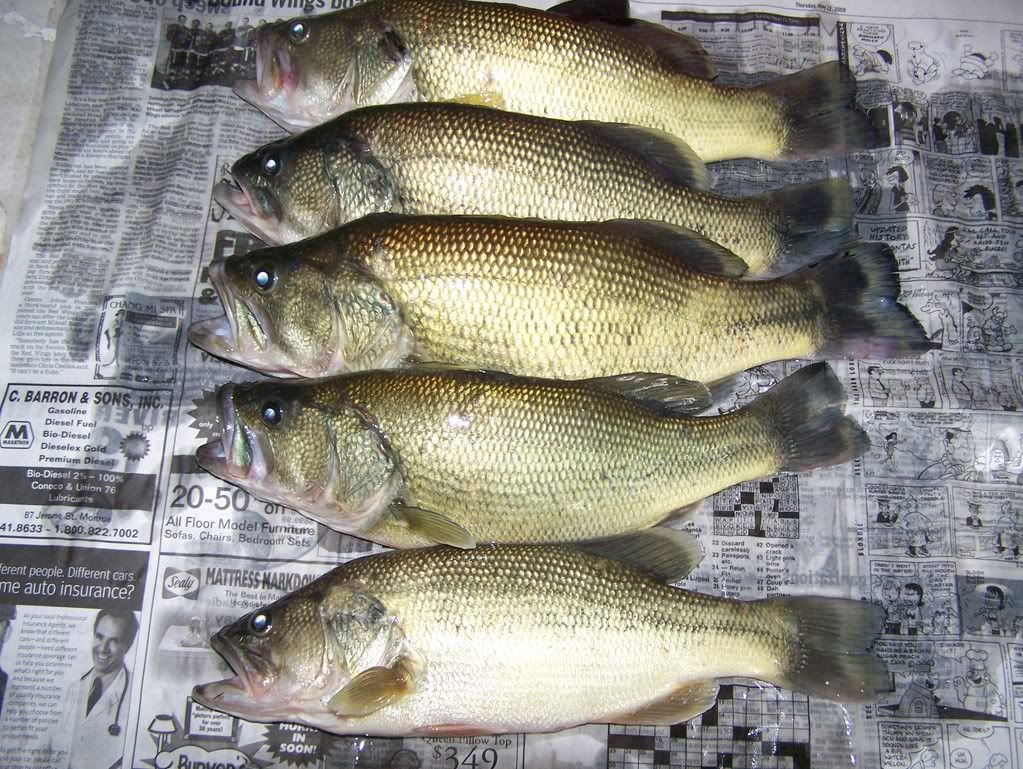 Bass season opened here in Michigan several days ago, and look what I got to put in the freezer!  I only wish I was the one that caught em.
My brother Darryl took a couple of his grandkids to a "secret" spot of his, and they had a blast.  Not only were the largemouth's biting, but crappie, silver bass, and bullhead were also very hungry.  These fish went from 16 inches to 18-1/2 inches, and will fit in my skillet just fine.  I plan on fixing them this weekend, along with baked potatoes and sweet corn.  Darryl said they caught several more, but released them, as he figured he had a good meal with these five.  I'm glad I called him when I did, and sobbed on his shoulder about how I haven't had a good bass dinner in years!
Michigan has some super bass fishing, and Lake Erie is probably one of the most under fished, and under  rated bass fisheries around.  Thats right these beauties were caught in Lake Erie-you know, the lake were everybody fishes for walleye and perch!   I'll tell ya later how they tasted.
Mike