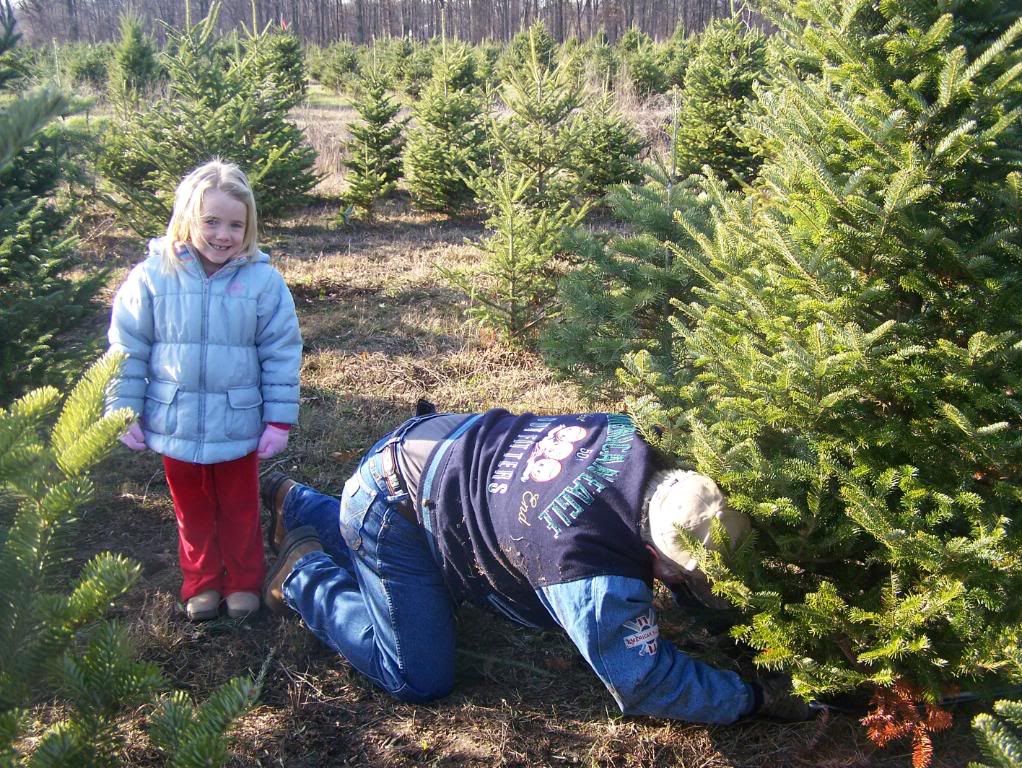 "
" Here we are doing one of our most favorite things.  It's an Ansel family tradition to cut our own Christmas tree every year.  This year we tried a new tree farm, as the prices at our old place were getting out of sight.  Our daughter Courtney and her two daughters Ava and Addisyn went along with us to cut a tree.  Daughter Tara her husband Glen, and their son Kyle came out also, but we missed them by about an hour.  Our Daughter Alena was with her husband Tony, and their three kids at our old tree farm buying their tree.  The plan was for all of us to meet at Matthis Evergreen Farm and let the kids see Santa, ride the ponies, drink hot chocolate and eat popcorn.
The day was perfect with a sunny sky and temperatures in the mid 40's.  Matthis has a gold mine, as their operation caters to the family.  The place was wall to wall people.  They have a barn with live Christmas music, food court, gift shop, pony rides, hay rides (pulled by two huge Belgians,) petting zoo, and 100's of acres of trees, and of course St. Nick!
We tied our trees to the top of Courtney's explorer, before we headed home, to hang some of our decorations.  I'll probably put the tree up tomorrow.  This is a very special time of year for us, and we thoroughly enjoy having our family around.
Blessings Mike