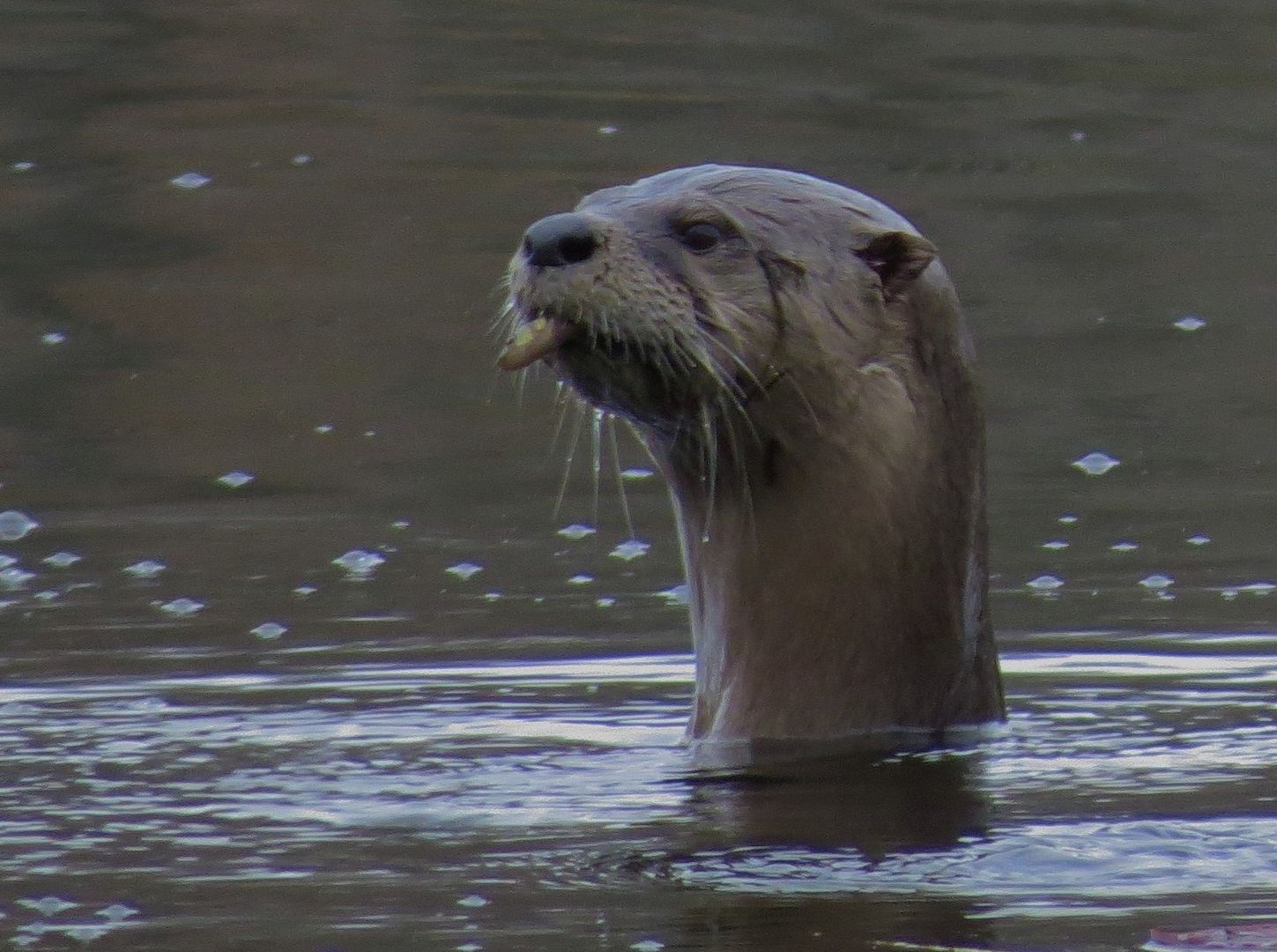 I've learned over the past few years to read the bubbles on Dollar Lake. Different patterns serve as clues to identify certain aquatic critters before they appear above the surface. For instance, a cluster of bubbles issuing from one spot indicates the feeding activity of a muskrat as he pulls up plants from the bottom. A line of bubbles advancing slowly across the surface is the mark of a turtle plowing through the underwater grassland. A procession of quickly advancing bubbles – coming up here and suddenly appearing six feet further on- is the signature of a hunting otter.
A quick line of bubbles suddenly appeared on the lake this past weekend to serve as notice that the otter was back. Actually I'm not sure if it is THE otter or if different individuals come and go (I otter know but I don't). I do know that crayfish are typically the main menu item. I don't know exactly what this critter was nabbing this time around but suspect that a painted turtle was part of the fare (based on the large yellow plastron-like item it was swimming with earlier). Its last dive brought up a mysterious cigar shaped item -looking almost like a small foot!
Upon spotting me on the dock the otter periscoped to get a better view. With its sleek short fur, tiny ears, large eyes, and long neck the Dollar Lake Otter looked very much like a seal. Unfortunately I never got a better look because it retreated to the privacy of the wild side of the lake's wild side. This was about as good a look as one could ever expect so it definitely gets my seal of approval.