Sometimes life comes at you in themed bundles where things seemed related. We certainly notice this on days when nothing goes right but there are also times when a certain word pops up several times or speckled dogs are uncommonly common. As an interpreter I'm always looking to relate natural events together as a packaged unit such as a blog, article, or subject of a speech. The shore side yard at Dollar Lake recently provided me with a Red-bellied Day – sort of.
Raking away the accumulated oak leaves around the fire pit I exposed a small snake sitting upon the moist bare earth. Seeing that it didn't immediately dart for cover I snatched it for a closer look. My initial glance pegged it as a Brown, or Dekay's, Snake. The belly proved to be much pinker than usual for this species, however, and cast doubt upon my first impression (this is a nice way to say that I was probably mistaken).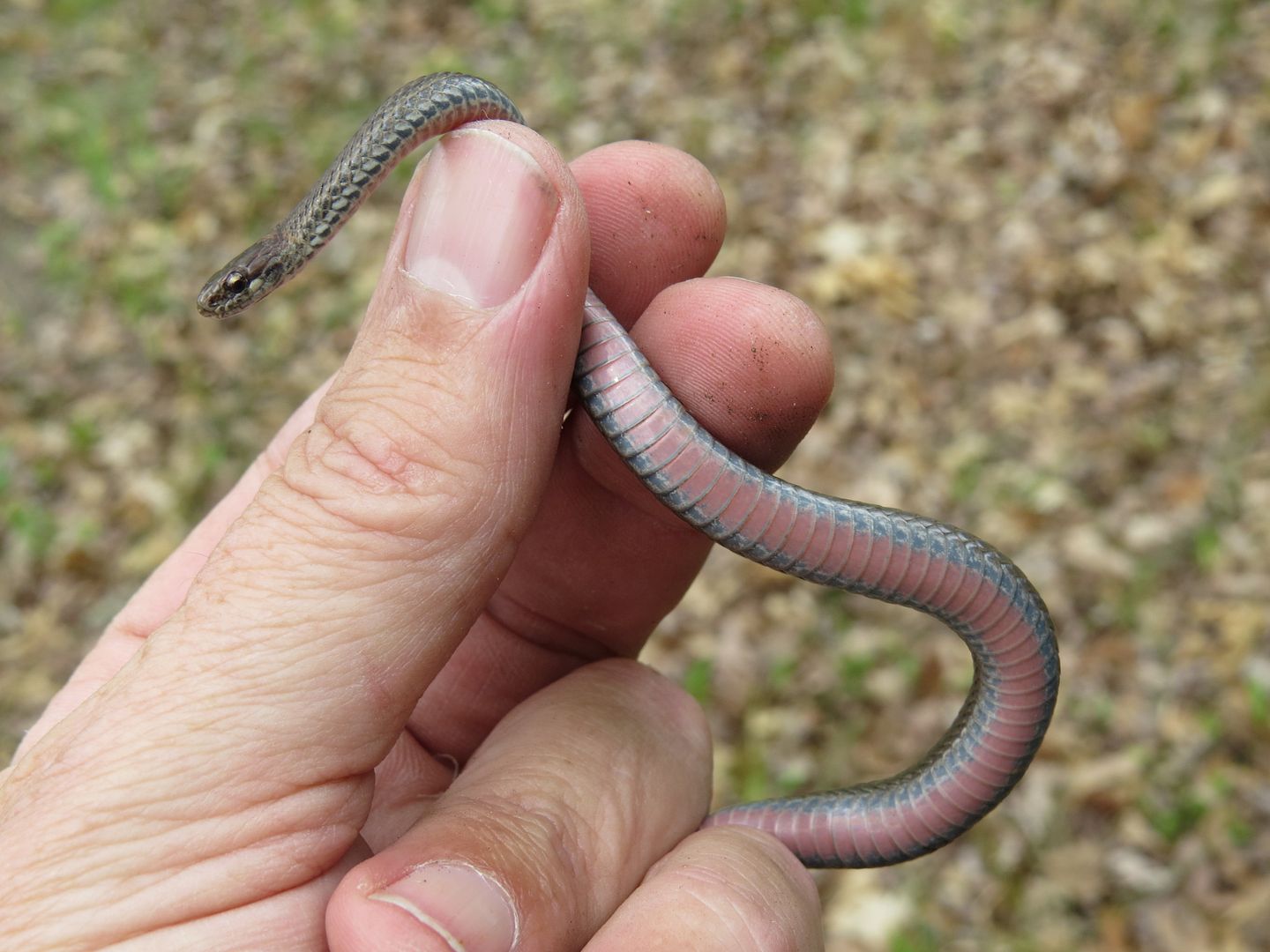 During the following photo session the little beast did something unusual. Curling its upper lips back into a sneer, it revealed a row of tiny teeth set into black gums. This was Red-bellied Snake behavior. I was looking at a pink-bellied version of a Red-bellied Snake – species whose tummy color can run the gamut from scarlet red to pale pink.  Grouped with Brown and Ring-necked Snakes, Red-bellies are worm-eating snakes only slightly larger than their chosen prey.
As if a pink-bellied Red-bellied snake wasn't enough, one of the local Red-bellied Woodpeckers showed up on the trunk of a nearby Red Maple later in the day.  Now, I've addressed this subject before, but for the sake of bundling I'd like to re-mention that Red-bellied Woodpeckers do not really have red bellies. True they have a reddish "rash" about their tummy parts, but this feature is the least remarkable thing about their identity. Red-bellies (Woodpeckers that is) have a remarkable red-backed head and were it not for the well named Red-headed Woodpecker should be called Red-headed Woodpeckers.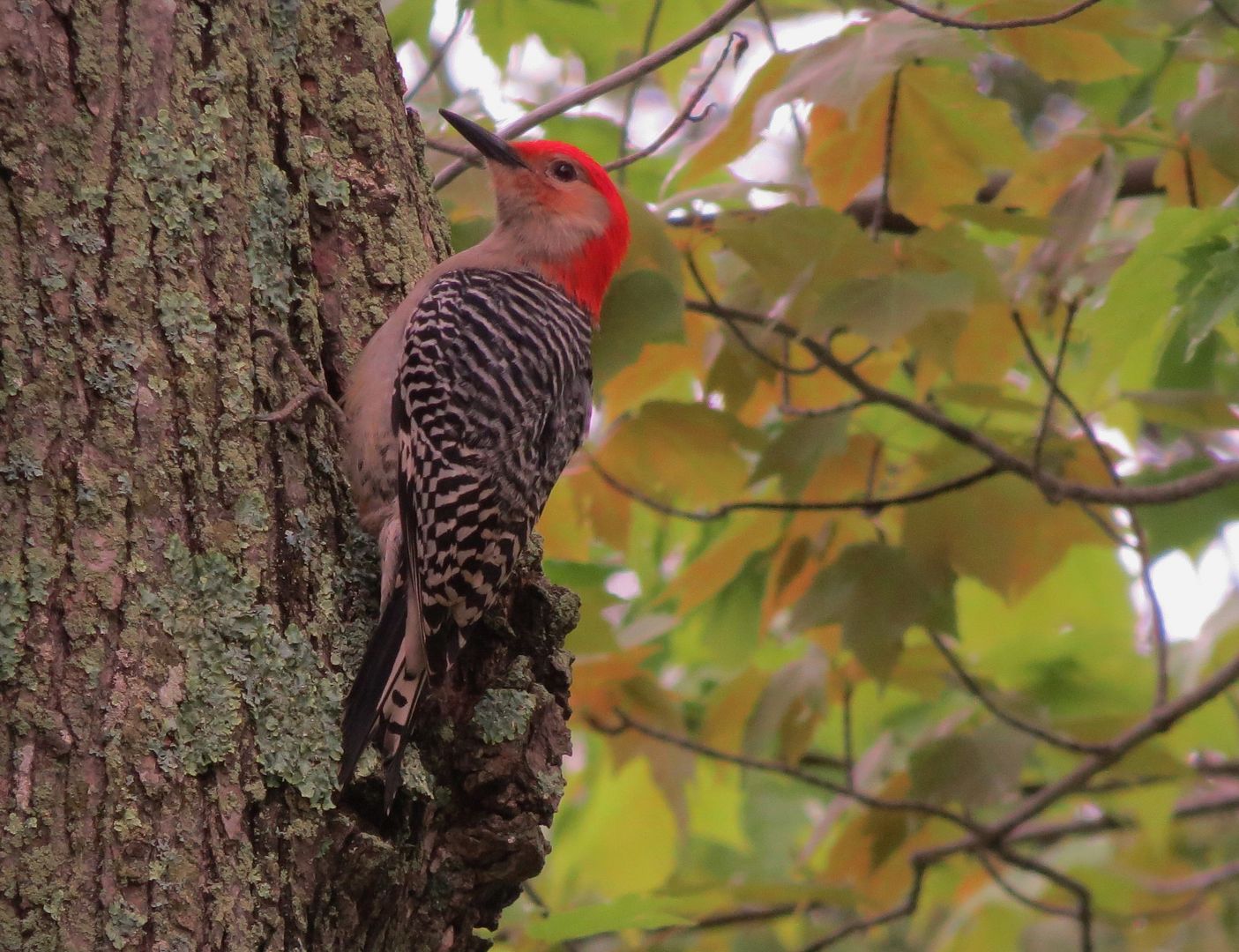 The woodpecker in this case was an especially reddish individual, however, and even the tannish portions took on a pinkish or salmon-tinged glow when framed in green maple leaves. Please excuse the over use of "ish" in the previous sentence, but nature often requires it when describing creatures or flora that cannot be defined.
My Red-bellied Day, really more of a pink-bellied day, was yet another great Dollar Day on the lake.