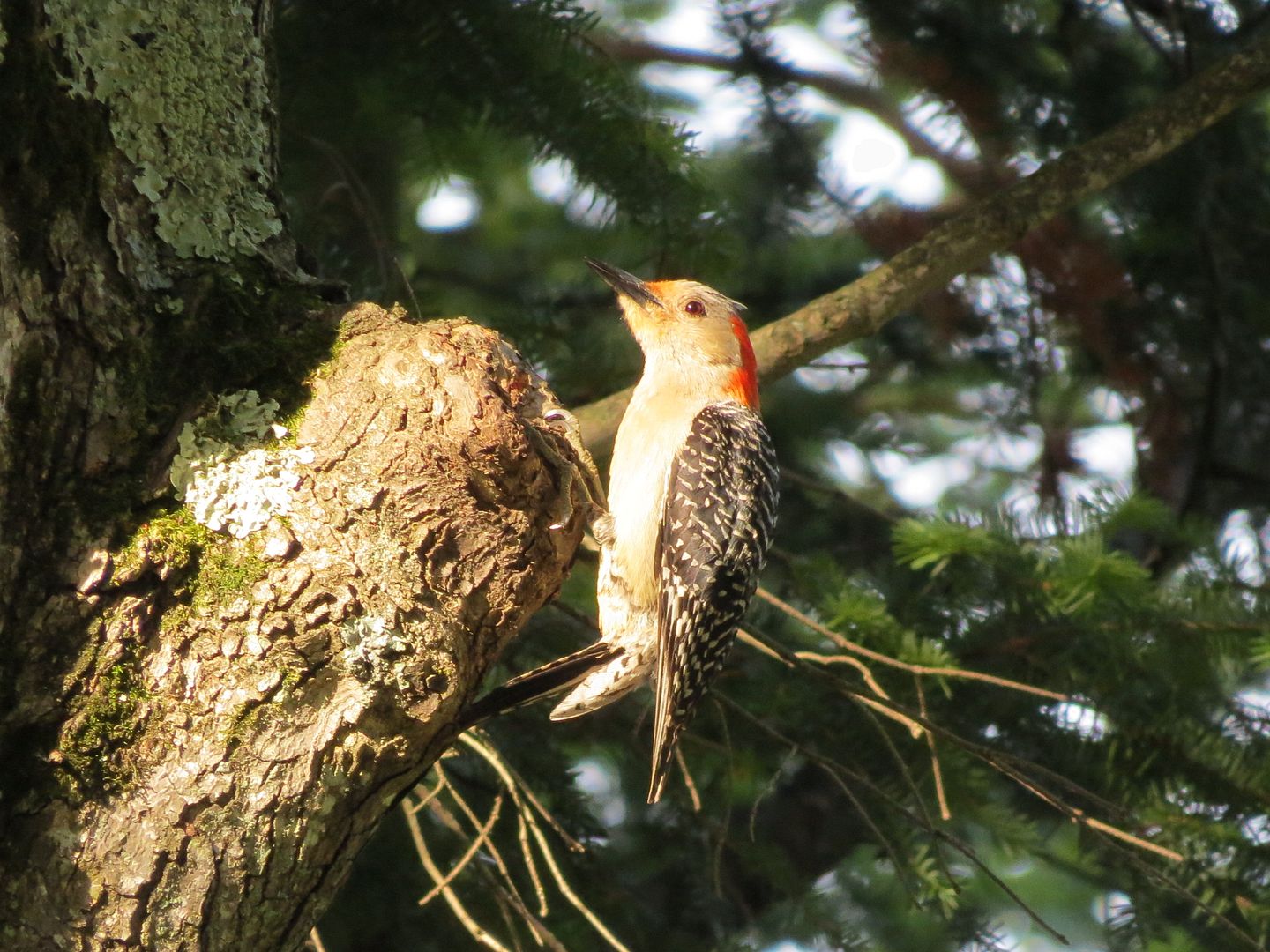 Woodpeckers will come to earth, so to speak, for the purpose of getting liquid refreshment but many of them avoid this potentially dangerous trip by frequenting tree top watering holes. Certain shallow tree cavities regularly accumulate rainwater and serve nicely as natural reservoirs. One such drinking establishment exists on a Red Maple overhanging my shed at Dollar Lake.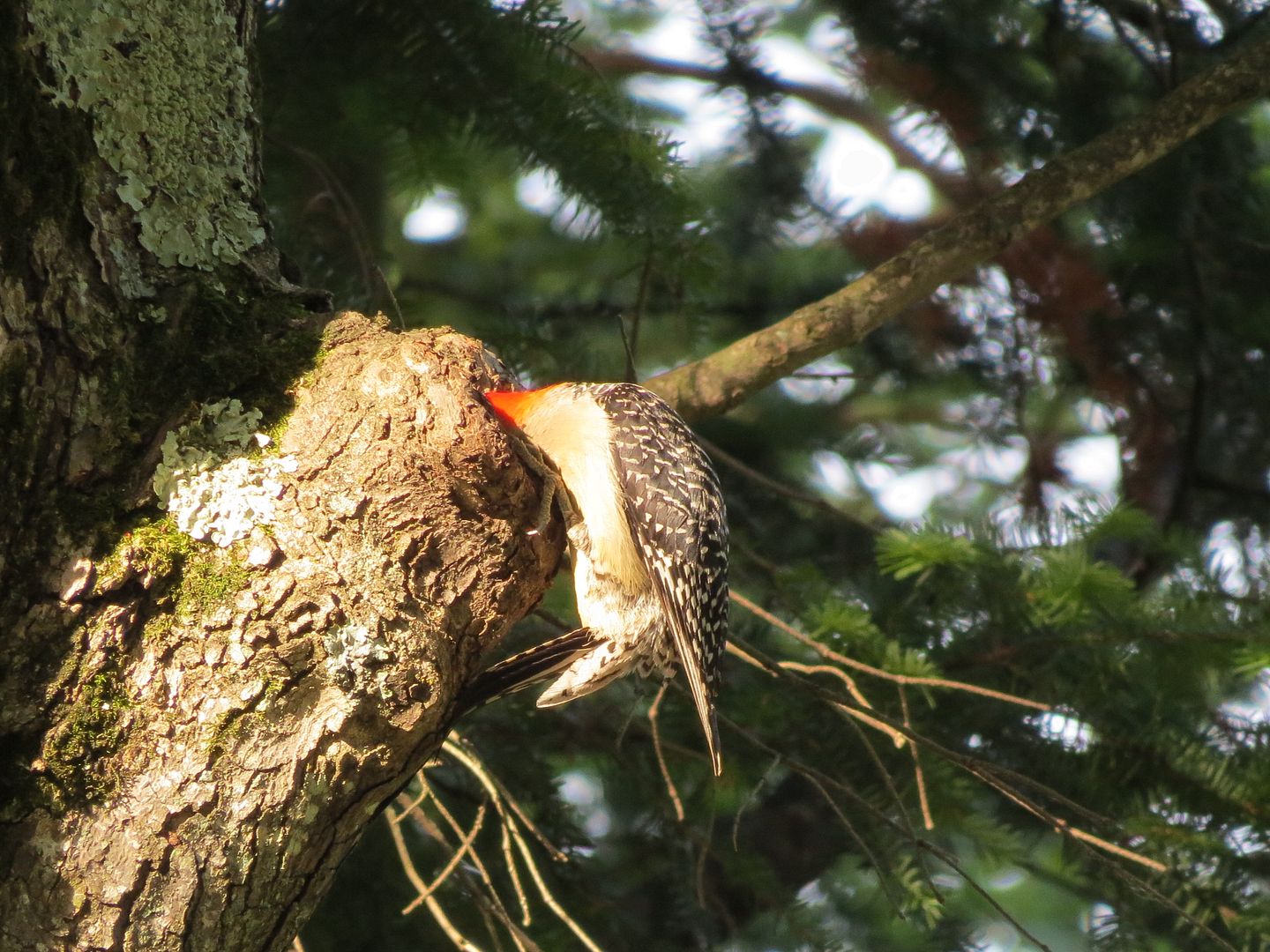 I managed to catch a Red-bellied Woodpecker in the act one fine late June morning. It spent several minutes dipping into the reservoir and raising its beak to let the refreshment obey the laws of gravity and slide gently throat-ward. Based on the obvious look of satisfaction the bird's time was well spent. It left with a red(dish) belly full.
Such tree water probably has a strong "woody" taste in the best of conditions but this might be a preferred essence for discriminating woodhammering fowl.